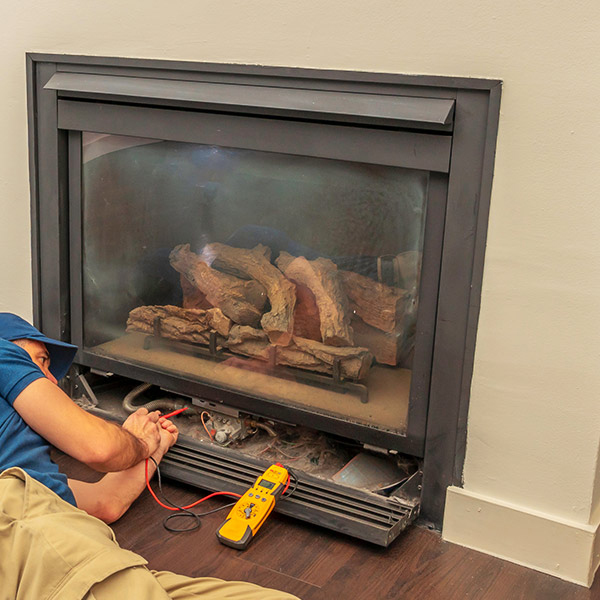 Find Professional Gas Fireplace Repair Service in Charlotte, NC
During cold months, having an efficient fireplace seems more critical. A gas fireplace offers continuous heat to our homes while adding style. There's no need to buy or chop firewood, making them convenient and easy for the environment. Moreover, they can save up to 25% on energy bills and not build up creosote!
To enjoy all of the benefits that a gas fireplace brings, you need to make sure that yours is working as it should. With time, they can break down. At All Climate Heating & Cooling, we offer expert gas fireplace repair to ensure your unit burns safely and cleanly. We are proud of helping homeowners in Charlotte, NC, have a ready-to-go unit on cool nights.
Ensure Good Circulation With Our Help
Not all gas fireplaces are equal. As such, hiring an experienced gas fireplace technician, it's the best choice. We can handle all fireplace models and designs and evaluate their efficiency and performance. Additionally, we offer gas fireplace maintenance! This way, we ensure good circulation by polishing the inside and cleaning the fans.
Solve All Your Gas Fireplace Issues
Team up with our gas fireplace technician in Charlotte, NC, to inspect, maintain, or repair your unit. We'll check and test all the components to ensure you have an efficient fireplace over the years.